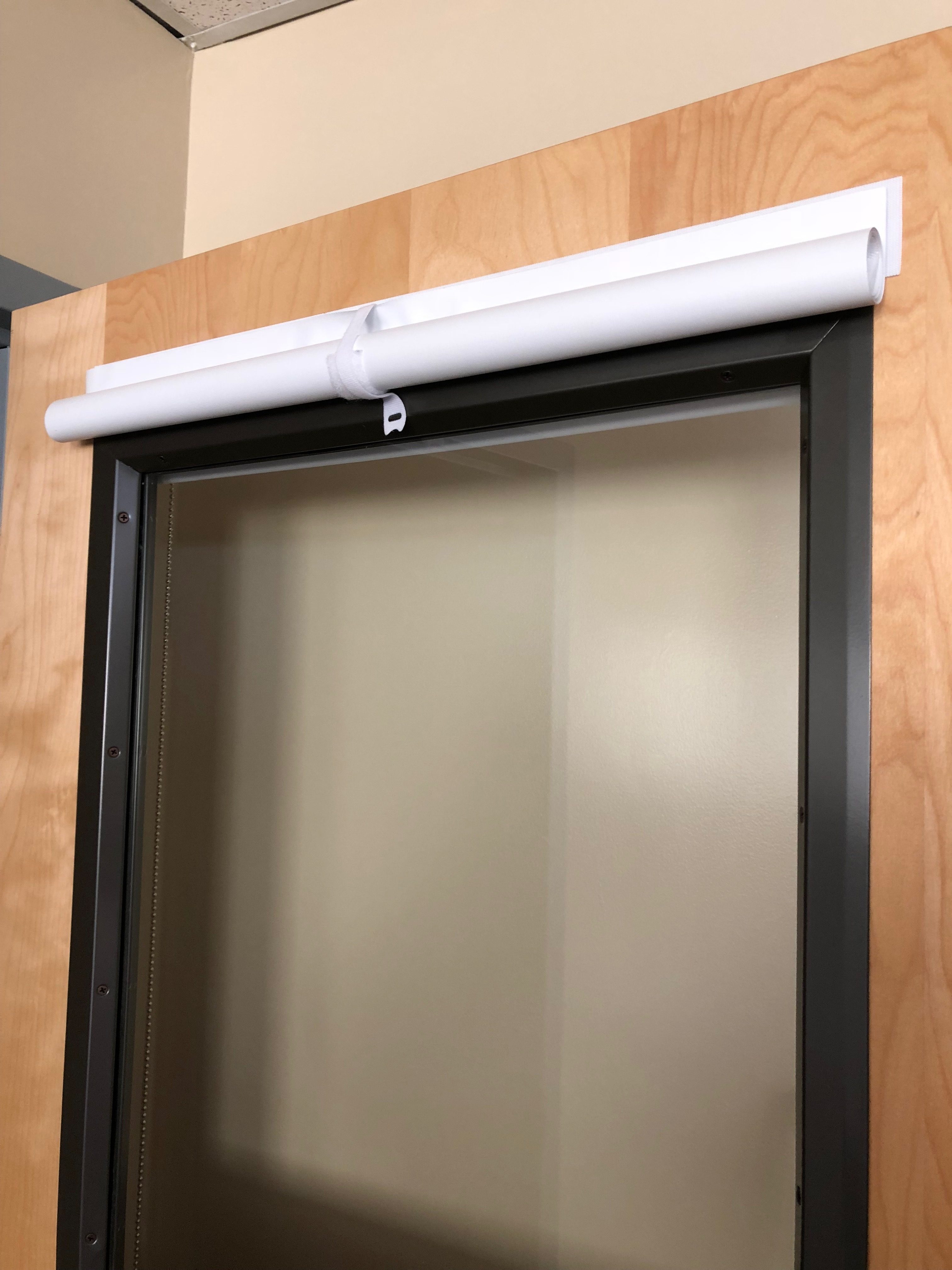 It's Not an Easy Thing to Talk About.
Advanced Lockdowns are happening all over the country. Here at US Markerboard, we have firsthand experience with ALICE training which makes us confident that we can offer the best and safest products for your school's protection.
Our shades block views completely, are flame retardant, and are made of fiberglass instead of vinyl.
We offer clutch, spring roller, and easy care tab shades. Looking for a custom solution? Custom work is our specialty.
We want to talk about one shade in particular that every school should be investing in: the Easy Care Tab Shade. It's affordable, requires no installation tools, and takes less than ONE MINUTE to install on any door or window.
EZ Care Shades require no screws or installation crews. You put Velcro on the door or window and a piece of Velcro holds the shade up. The shade can be deployed to cover a window or door in seconds: at the pull of a tab. They're custom made to your size and are flame retardant fiberglass.
Call us at 1-800-791-2946 and we will walk you through the shade selection you need in your school, office, or workplace. We will work within your budget to get you the protection you need.