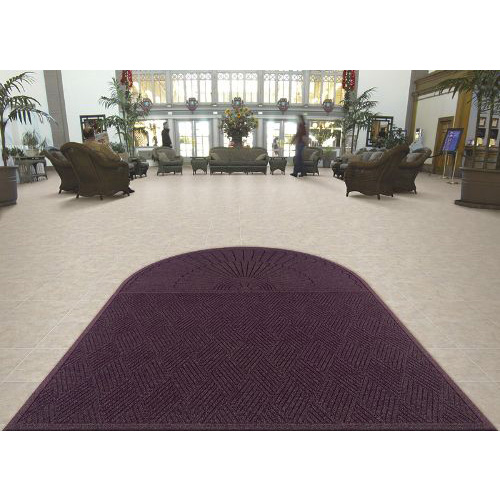 US Markerboard offers a full line of Facility Floor Mats from Andersen Company, a leading manufacturer of high-performance office and industrial mats.

"We're proud to be celebrating a decade with a product line from the best brand in the business," says Scott Newman, CEO of US Markerboard. "Andersen Mats feature innovative, durable designs that keep you safe, steady and comfortable anywhere you walk, whether it's a slippery factory floor or a high-traffic office hallway. Also, they're made of eco-friendly materials that further demonstrate our strong commitment to the environment."

Many of the mats in US Markerboard's Andersen line offer advanced safety features, including slip-resistant rubber backing that anchors itself to your floor, bristles that scrape off dirt and moisture, and anti-slip surfaces that catch and hold debris safely beneath your feet.
In fact, many Andersen Facility Floor Mats have been certified by the National Floor Safety Institute (NFSI) as Slip-Resistant. All mats come with a 100% Customer Satisfaction Guarantee and many include up to 20% recycled rubber. You can also design your own mat with your company logo and custom graphics.

Andersen Facility Floor Mats are available for everyone! Here are some examples of businesses we have helped make safer with Andersen mats below:
Educational Institutions: For floor mats that keep your hallways clean and your students safe. Don't forget the custom school emblem and name!
Businesses: For woven floor mats and custom logo mats that establish your brand and make your building safe, clean, and attractive.
Industrial Consumers: For durable, slip-resistant mats to use on wet, oily floors and anti-fatigue mats to keep workers healthyand comfortable