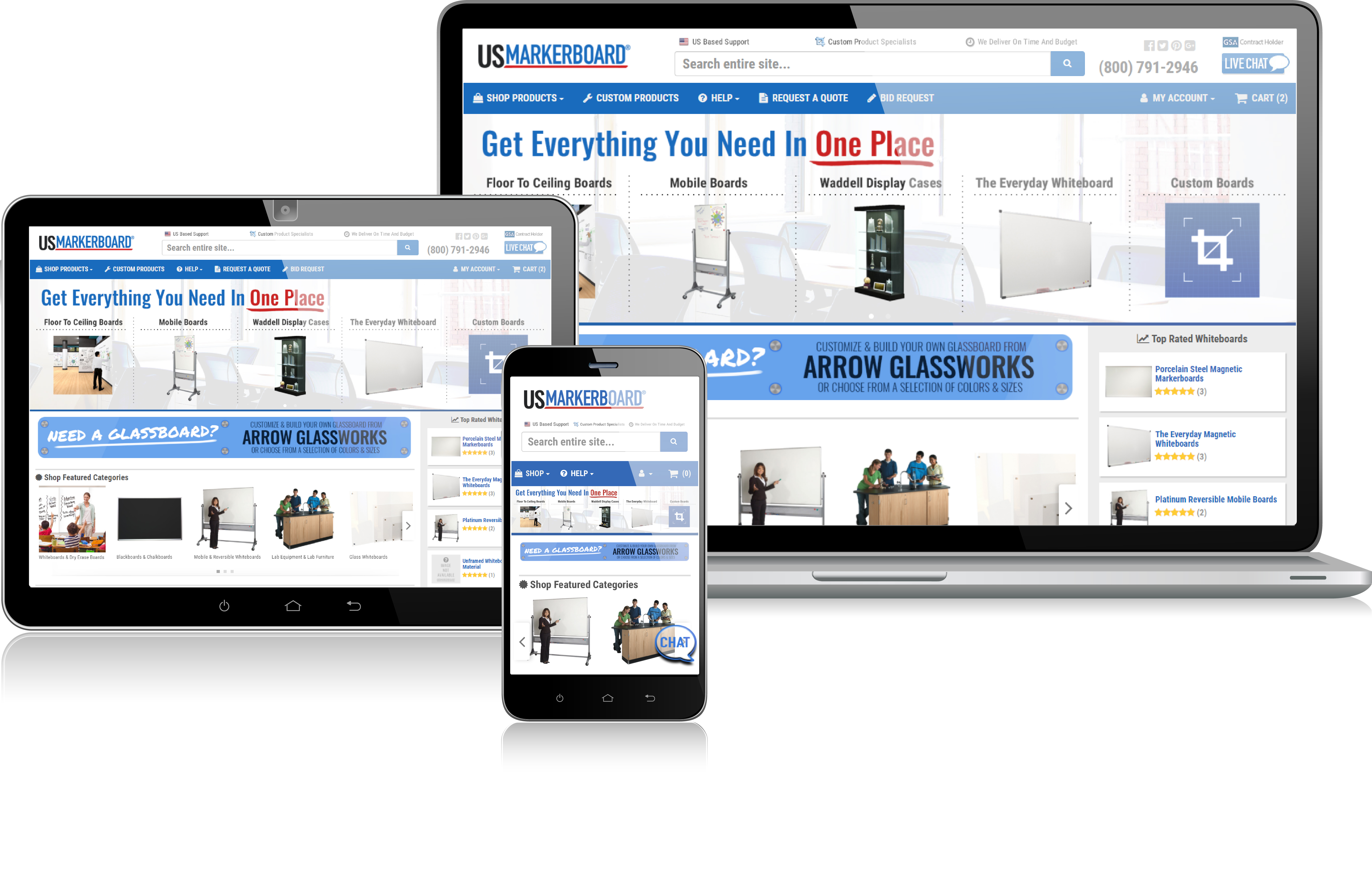 It is officially time to launch our new site and we could not be more excited. What you see now on USMarkerboard.com has been two years in the making.
One of our favorite parts of this new website is the Custom Orders section. Our custom orders are one part of US Markerboard that separates us from the competition. The detail we put into your custom order and the vast array of vendors that we work with means you never need to compromise. You think something you've been wanting can't be custom made? Think again.
Let's have a chat with our Vice President about how the new site is going to work for all of us.
USMB: Hey, why mess with a good thing? If it ain't broke, why fix it?
BH: In today's online retail marketplace, it's important to stay on top of new designs, new technologies and provide a fresh take on the old staples. The "old" site worked great, it got us to where we are today, but the new design and functionality that the design is built on, will get us to where we want to be as a company. We have enhanced our offering of Custom Built Products, we have a far superior Account section for our customers to keep track of the quotes and orders, we have a generally brighter and image-heavy look and feel, and one of the best aspects of the new design – the new site is responsive, providing a clean and consistent delivery on all devices.
USMB: Amazing. What should we or a customer do if they notice something a little off or weird about the new site?
BH: The best thing to do would be to call us, so you can talk to one of our friendly and fantastic Sales or Customer Support Reps. Not only will they be able to help you with your request, but they will be sure to pass along any issues to the dev team to fix. If you don't feel like calling though, we have plenty of other options on the new site: Live Chat, a Contact Us Form or even Request a Call at a time that works for you. In general, we would love to hear any feedback, good or bad, but we are excited about what this new USMarkerboard.com will bring.
USMB: Sounds easy enough! There are plenty of ways to contact us. Thanks for chatting with us for the first US Markerboard new site blog post!