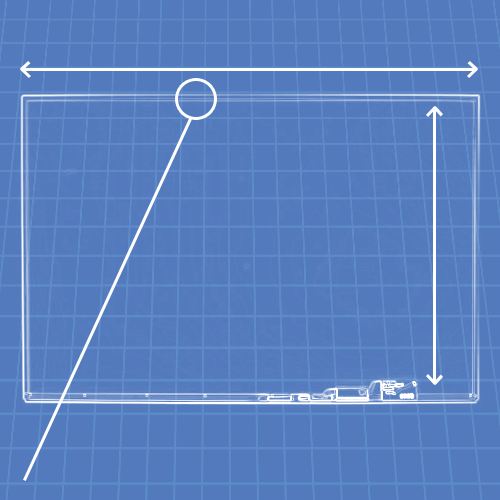 Today we are going to tackle a product that the vast majority of our customers have questions about – the custom board. We specialize in building custom boards designed to fit your exact need and specifications. Custom sizes, colors, graphics, grids, and framing styles are just a few of the many options that are available when you work with US Markerboard. Our motto is "If you can dream it, we can build it!". Let's break down all the various components to custom boards so they are a little bit easier to deal with.
Custom Sizes & Configurations
If your project or room configuration requires a custom size whiteboard, bulletin board or letter board we can help. We can custom make your whiteboard in multiple sections to accommodate elevators or doorways, with our "H-bar" type seaming system, as well as tongue-and-groove or splined seams, your whiteboard will have that professional finished look every time. We also offer concealed hanging hardware upon request.
Custom Planner Boards & Project Planner Boards
Designed to your exact specifications. With our unique process of fusing your custom layout into the surface of our top quality porcelain whiteboards, we can create a custom planner or project board to your exact specifications. Supply us the graphics, size, layout, colors, etc. and what you will get back is a professional visual communication tool combining style and efficiency for flexible planning. Stay in control of almost any task with this versatile magnetic visual planning system with unlimited applications. Add our magnet kits including month, day and date headings, vinyl letters and numbers, magnetic cardholders data cards, magnetic strips, and indicators, to create the most flexible planner board possible. Washing out, bleeding, chipping, fading, or peeling is not an issue with a fused custom board from US Markerboard.