Community Board Posts and Sun Sensor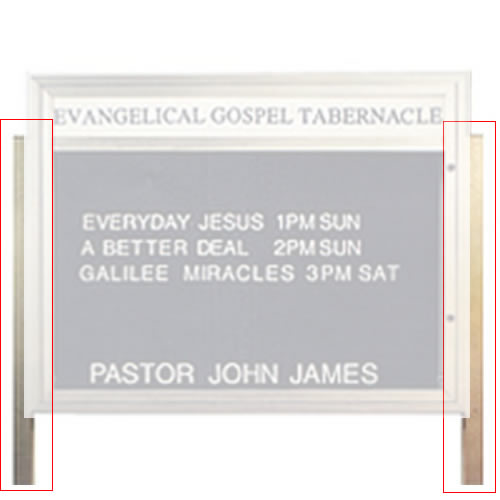 Product Overview
DESCRIPTION

Lawn posts and sun sensor compatible with Community Boards and Marquee Boards.
FEATURES

Lawn Posts:

Has 2" x 2" or 2" x 4" heavy gauge tubing.
Tempered steel threaded insert.

Sun Sensor:

This sun sensor on/off switch is compatible with community boards as well as marquee boards.
Sun sensor on/off switch automatically turns the lights on at night and off during the day to conserve energy and save you time.
Product Specifications
Brand

Aarco Products, Inc.