Wall Mounted & Floor Standing Interactive Whiteboards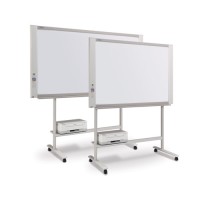 Updated and Slimmed down
No lamp replacement necessary
Improved security
Standard width panel size: 36"H x 51"W
Wide model panel size: 36"H x 71"W
4 Writing Panels
Panel Size: 51 (W) x 36" (H), 1300 (W) x 920 mm (H)
Readable Area: 50 (W) x 35" (H), 1280 (W) x 900 mm (H)
60" Projection Screen Surface
USB Memory Stick port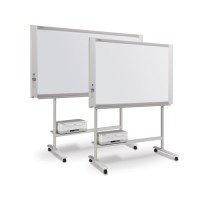 Key Features::
Panel Size:
Readable Area:C-12S: 35"H x 50"WC-20W: 35"H x 70"W
Number of Panels:
Drive Method: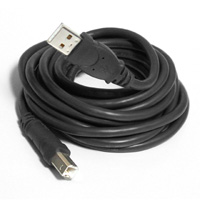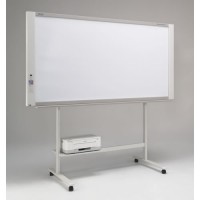 Key Features::
Panel Size:
Readable Area:C-12S: 35"H x 50"WC-20W: 35"H x 70"W
Number of Panels:
Drive Method: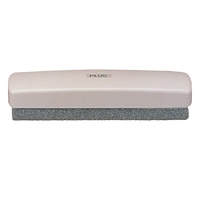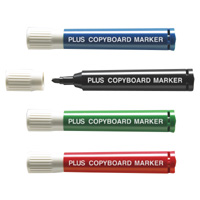 For use with Thermal Printer and Electronic Copyboards.
Compatible with Scroll Board whiteboards.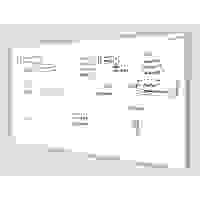 Sync Smartphone Ready Whiteboard
Frame Finish and Color: Steel
Frame Thickness: 0.8"
Made easy to organize and share information
Comes with a template sheet for easy organization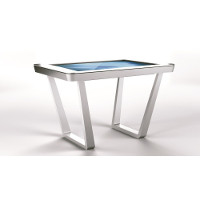 Up to 5 users at a time.
Features Infrared Touch Technology for tracking up to 42 finger touches simultaneously.
Formatted for 16:9 aspect ratio.
Resolution is 1920x1080 full HD.
7-13ms response time.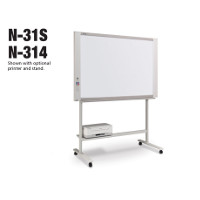 Network Printing Capability - Print from printers on your network via connection to a PC.
Password Security and Validation – Alpha numeric characters and special symbols can be used for password, instead of alpha only ch...
SSL Security – Data is transferred in encrypted format.
IC Card - Intelligent Card, lets you initiate scan to FTP server.
Multiple Users - Up to 100 users can be programmed into the board. Meeting notes can be saved to a specific users FTP site or to t...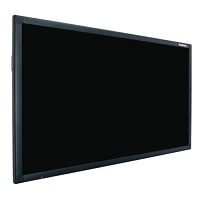 Box contains: TeamBoard IFP, HDMI cable, USB cable, Remote for IFP, CD with IFP Guide, VGA cable, Stylus and power cord
Plug and Play with Windows 7® or better
Infrared Sensor detection method
Senses solid objects 2 millimeter or greater in diameter across the entire touch surface:No ghosting or dead zones
Continues to function with debris on the screen

Wall Mounted & Floor Standing Interactive Whiteboards
Our larger Interactive Whiteboards and Electronic Copyboards can turn your erasable writing into digital information you can print, save and share with anyone at anytime. In addition, we offer boards that enable you to interact with your computer desktop on a touchscreen for your whole audience to see. US Markerboard also sells memory cards, cables, markers, erasers, and other accessories to help you make the most of your board. Choose the Interactive Whiteboard or Electronic Copyboard that's right for you and trade in your traditional white board for an all-purpose information hub.