Erasers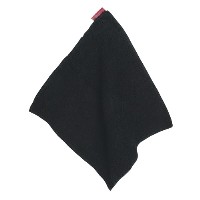 10" x 10"
Cotton blend fabric (Black)
Magnet sewn in one corner to secure cloth to any magnetic surface.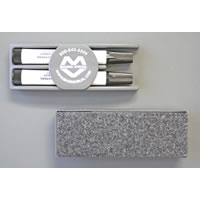 Magnetic eraser
Holds 2 Magna Visual or EXPO markers
Eraser sold with or without black Markers
Machine-washable
2 pack
Can be used on any dry erase surface
Will not scratch writing surface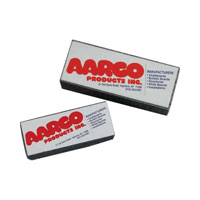 Available in small or large sizes.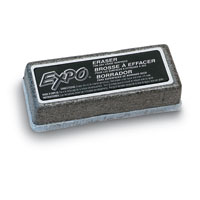 Soft pile eraser collects dust and Marker residue.
Simply wash and reuse as often as required.
Attracts dry-erase dust like a magnet.
No need for special cleaning solutions.
Easy to use, easy to clean.
Hypo-allergenic & non-abrasive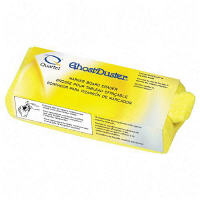 Peel-away eraser layers to reveal a fresh eraser surface as needed.
16 disposable eraser sheets provide a clean eraser anytime.
Must be ordered in multiples of 12.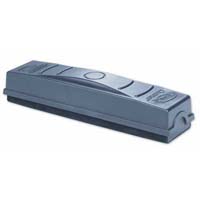 Versatile erasing material cleans Dry-Erase Boards and chalkboards.
Durable ergonomic handle.
Extend the eraser life with the soft, washable erasing material.
Must be ordered in multiples of 12.
Wash the soft, lightweight eraser to extend its life.
Depend on the soft bristles to collect unwanted marker dust.
Must be ordered in multiples of 12.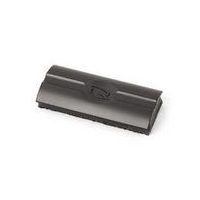 Eraser design complements Quartet Prestige Plus, Prestige, and Euro marker boards.
Ergonomic slim eraser.
Switch to extra removable eraser pads as needed to ensure clean surface.
Must be ordered in multiples of 12
Erasers
Our Erasers feature durable and efficient designs that thoroughly clean and preserve your dry erase chalkboard or whiteboard. We sell multi-board erasers that work with both whiteboards and chalkboards, smudge-resistant erasers with peel away layers for a fresh surface every time, and more. Browse our list of erasers and pick the one that's right for you.