Color Glass Dry Erase Boards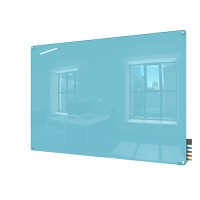 Tempered 1/4" thick glass
Rounded or Squared Corners
Magnetic
Pre-drilled mounting holes
1" Dia. Satin aluminum standoff hangers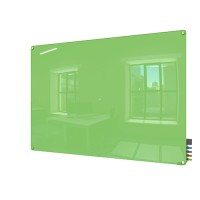 Tempered 1/4" thick glass
Rounded or Squared Corners
Not Magnetic
Pre-drilled mounting holes
1" Dia. Satin aluminum standoff hangers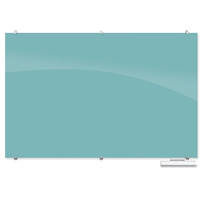 Tempered safety glass ideal for use in any environment
Compatible with any dry-erase marker, grease pen, etc. Easily cleans without ghosting or staining. Accepts rare earth magnets.
Simple and sturdy mounting devices are padded to protect surface
Includes aluminum accessory tray set of magnets, markers and eraser> Optional glass accessory tray available separately
50 year warranty. Has achieved GREENGUARD GOLD Certification.

1/4" Tempered Glass
Floats 1/2" from the wall
Easy to install
Available in Magnetic and Non-Magnetic
Can be mounted to uneven surfaces like brick or concrete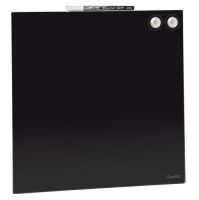 Glass dry-erase board is stain and ghost resistant of lasting use
Board surface is magnetic to hang papers without damaging the glass
Fashionably designed board is frameless and glossy with a thin profile
Dark color dry-erase ink shows clearly on the red glass board surface. Black board surface clearly displays neon color dry-erase i...
Glass is easy to keep clean with whiteboard cleaning supplies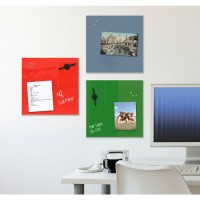 Color Glass Dry Erase Boards