8'H x 8'W Floor to Ceiling White Magnetic Markerboard with 1/2" core, Aluminum frame, concealed spline joint included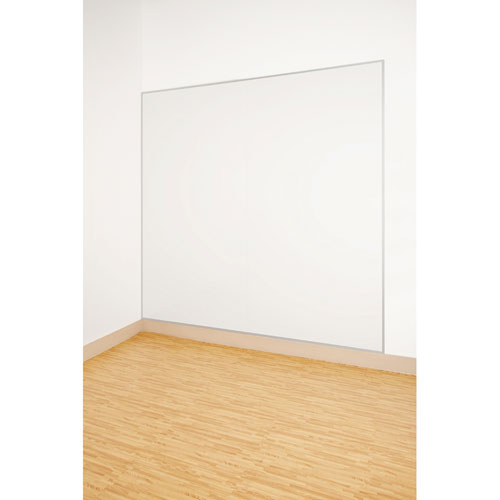 Customer Reviews:
Average Rating

5/5
1 out of 1 (100%) customers would recommend this product.
Have Questions?

- Or -
Think Big! Our own big thinkers created this system for visual communication without limits. We design and manufacture oversized panels to be joined together using a concealed stabilizing spline, creating a smooth transition from panel to panel. Sizes range from 6' high by 8' wide, up to a massive 12' high by 24' wide wall system. Our team can also custom design and manufacture panels to fit any size room.
Porcelain Steel Magnetic writing surface
Lifetime warranty on writing surface
Trim and Spline joints included
1/2" Core with Aluminum backing sheet
Aluminum frame with 3/4" face
Panels come in sizes up to 4' x 12' and are joined with a concealed spline butt joint
Custom Sizes available
Environmental Certificate - SCS Certified - Indoor Advantage Gold
Can be designed to fit any room
Made in USA
You May Also Like