For over 60 years US Markerboard has proudly been providing quality and innovative school furniture and equipment to the education field. We work with trusted manufacturers like Copernicus, Ghent, National Public Seating, Aarco, Diversified Woodcraft and many others to provide schools and libraries like you the best products available.
Our extensive product line covers the entire spectrum of the education field and provides items from early childhood all the way to university and collegiate institutions. Nursery and preschool programs will find a variety of safe and engaging Play Equipment, Early Childhood Tables, Furniture and Mats readily available. K-12 schools have extensive options in Whiteboards, Chalkboards, Mobile Whiteboards, Teacher Carts, Stacking and Folding Chairs, Science and Lab Furniture, Entrance Mats and more. For colleges and universities, US Markerboard provides the highest quality Whiteboards, Planner Boards, Lecterns, Podiums, Projectors and whatever else you would need in a college classroom.
If you are looking for custom options for your school or library we provide that as well. US Markerboard specializes in custom boards designed and tailored to fit your exact need and specifications. Custom sizes, colors, graphics, grids, and framing styles are all available for your school and classroom!
We understand that every educator is operating with a strict budget so we do everything we can to ensure you are getting the most for your dollar. US Markerboard offers you quantity discounts on most any size order but we will also check for applicable product rebates and manufacturer promotions!
For additional information on how US Markerboard can help your school, contact us today!
Vendors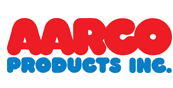 Products