Rainbow Accents™ Kitchen Sets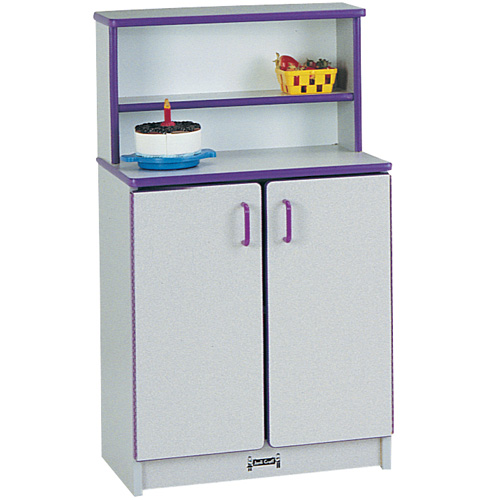 Customer Reviews:
Be the first to review this product.


Write a Review »
Have Questions?

These kitchen sets are top-of-the-line in playability, durability and beauty.
Toddler kitchen sets have open storage shelves.
Standard size includes doors with KYDZHinges.
Four burner stove with wooden turn-button controls.
Movable wooden faucet and sprayer.
Freckled gray laminate with edgebanding available in five colors.
Write-n-Wipe recessed backs.
KYDZSafe edges, KYDZStrong construction.
Minimal assembly.
Lifetime Warranty.
You May Also Like
For your reference:
This item is also sometimes listed under the following manufacturer numbers
0207JCWW003, 0207JCWW004, 0207JCWW005, 0207JCWW007, 0207JCWW008, 0208JCWW003, 0208JCWW004, 0208JCWW005, 0208JCWW007, 0208JCWW008, 0209JCWW003, 0209JCWW004, 0209JCWW005, 0209JCWW007, 0209JCWW008, 0210JCWW003, 0210JCWW004, 0210JCWW005, 0210JCWW007, 0210JCWW008, 0406JCWW003, 0406JCWW004, 0406JCWW005, 0406JCWW007, 0406JCWW008, 0407JCWW003, 0407JCWW004, 0407JCWW005, 0407JCWW007, 0407JCWW008, 0408JCWW003, 0408JCWW004, 0408JCWW005, 0408JCWW007, 0408JCWW008, 0409JCWW003, 0409JCWW004, 0409JCWW005, 0409JCWW007, 0409JCWW008, 2030JCWW003, 2030JCWW004, 2030JCWW005, 2030JCWW007, 2030JCWW008, 4080JCWW003, 4080JCWW004, 4080JCWW005, 4080JCWW007, 4080JCWW008