Porcelain Magnetic Chalkboards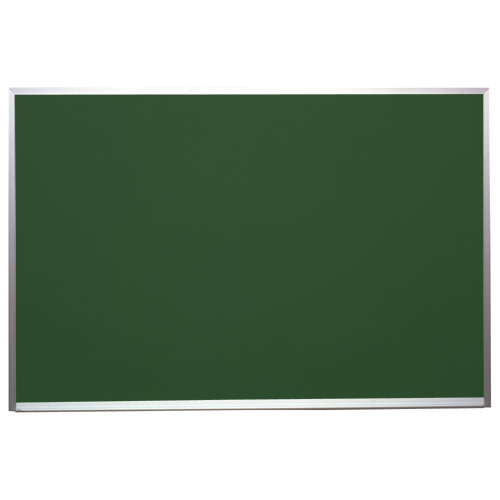 Image May Not Reflect Selected Options
Chalkboards are not going the way of the dinosaurs anytime soon. The simple to use, safe chalkboard is great for everyone. This magnetic chalkboard surface is guaranteed for 50 years.
Customer Reviews:
Average Rating

5/5
7 out of 7 (100%) customers would recommend this product.
Have Questions?

Porcelain Steel Magnetic
Chalkboards
make your lessons and presentations easy to write and easy to see. In addition, the smooth chalkboard surface saves you stress and minimizes chalk dust and chalk consumption. Buy a Porcelain Steel Magnetic Chalkboard today and take advantage of a 50-year manufacturer's warranty.
Chalkboard features porcelain steel magnetic surface for smoother writing and better visibility
Choose from green or slate grey Chalkboard Surfaces
Available with aluminum or oak frame to match your classroom, office or conference room
Chalkboard comes with tray to hold supplies
All Chalkboards come with 50 year warranty
Choose from different sizes to fit your wall
You May Also Like
For your reference:
This item is also sometimes listed under the following manufacturer numbers
PSCA1824BL, PSCA1824G, PSCA1824S, PSCA2436BL, PSCA2436G, PSCA2436S, PSCA3345BL, PSCA3345G, PSCA3345S, PSCA3648BL, PSCA3648G, PSCA3648S, PSCA3660BL, PSCA3660G, PSCA3660S, PSCA48120BL, PSCA48120G, PSCA48120S, PSCA48144BL, PSCA48144G, PSCA48144S, PSCA48192BL, PSCA48192G, PSCA48192S, PSCA4860BL, PSCA4860G, PSCA4860S, PSCA4872BL, PSCA4872G, PSCA4872S, PSCA4896BL, PSCA4896G, PSCA4896S, PSCW1824BL, PSCW1824G, PSCW1824S, PSCW2436BL, PSCW2436G, PSCW2436S, PSCW3345BL, PSCW3345G, PSCW3345S, PSCW3648BL, PSCW3648G, PSCW3648S, PSCW3660BL, PSCW3660G, PSCW3660S, PSCW48120BL, PSCW48120G, PSCW48120S, PSCW48144BL, PSCW48144G, PSCW48144S, PSCW48192BL, PSCW48192G, PSCW48192S, PSCW4860BL, PSCW4860G, PSCW4860S, PSCW4872BL
, PSCW4872G, PSCW4872S, PSCW4896BL, PSCW4896G, PSCW4896S
...
Show All