Gold Glove Two Ball Display Case with MLB Team Logo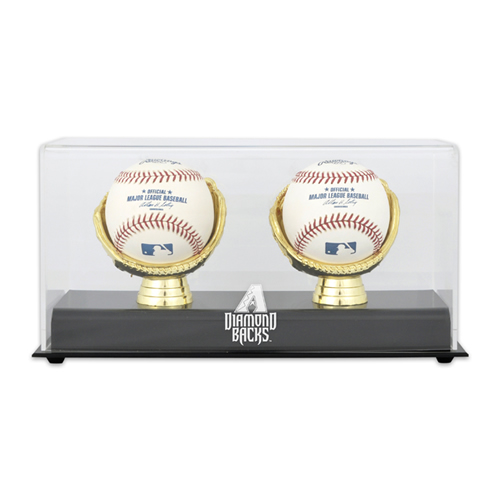 Customer Reviews:
Be the first to review this product.


Write a Review »
Have Questions?

This baseball display case is made of 1/8" thick acrylic. It features a black acrylic base which supports 2 gold colored baseball gloves where the baseballs can be placed. The lid is made of clear acrylic. Comes engraved with your favorite teams logo. Manufactured by Mounted Memories. Measures 13-1/2" x 7-1/2" x 5-1/2".
*Memorabilia sold separately
Made of 1/8" thick acrylic
Black acrylic base
2 gold colored baseball gloves where the balls can be placed
Lid is made of clear acrylic
Comes engraved with your favorite teams logo
Manufactured by Mounted Memories
Measures 13-1/2" x 7-1/2" x 5-1/2"
*Memorabilia sold separately
You May Also Like
For your reference:
This item is also sometimes listed under the following manufacturer numbers
DISP2GANGE, DISP2GASTR, DISP2GATHL, DISP2GBLUE, DISP2GBRAV, DISP2GBREW, DISP2GCARD, DISP2GCUBS, DISP2GDIAM, DISP2GDODG, DISP2GGIAN, DISP2GINDI, DISP2GMARI, DISP2GMARL, DISP2GMETS, DISP2GNATI, DISP2GORIO, DISP2GPADR, DISP2GPHIL, DISP2GPIRA, DISP2GRANG, DISP2GRAYS, DISP2GREDS, DISP2GROCK, DISP2GROYA, DISP2GRSOX, DISP2GTIGE, DISP2GTWIN, DISP2GWSOX, DISP2GYANK