Egan™ V-Series Lite Mobile Boards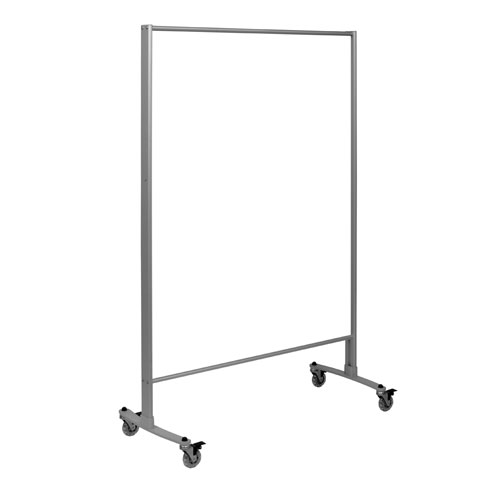 Image May Not Reflect Selected Options
Customer Reviews:
Be the first to review this product.


Write a Review »
Have Questions?

V-Series Lite
Mobiles
are offered with EVS Write. A variety of stained cork and tackable fabric options provides unique design possibilities. Incredibly lightweight and easy to move, base options include locking casters or a low profile trip-free base.
ATTENTION: Height dimensions listed are from floor to top of board. Actual board is approximately 8" less than height given.
Select from a variety of different sizes.
Specify with any combination of EVS Write and tackable EganFabric.
A variety of different options are available for purchase with V-Series Mobiles. Please call for more information.
Optional links available to connect multiple V-Series Mobiles.
Optional Magnetic track kits available.
Optional accessory shelves available.
This item can be Customized in many ways beyond the options listed on this page, please call for more information.
ATTENTION: Please note that Egan Products may not be returned unless defective.
You May Also Like
For your reference:
This item is also sometimes listed under the following manufacturer numbers
VLF3054EE, VLF3054EF, VLF3054EK, VLF3054FF, VLF3054FK, VLF3054KK, VLF3060EE, VLF3060EF, VLF3060EK, VLF3060FF, VLF3060FK, VLF3060KK, VLF3066EE, VLF3066EF, VLF3066EK, VLF3066FF, VLF3066FK, VLF3066KK, VLF3654EE, VLF3654EF, VLF3654EK, VLF3654FF, VLF3654FK, VLF3654KK, VLF3660EE, VLF3660EF, VLF3660EK, VLF3660FF, VLF3660FK, VLF3660KK, VLF3666EE, VLF3666EF, VLF3666EK, VLF3666FF, VLF3666FK, VLF3666KK, VLF4254EE, VLF4254EF, VLF4254EK, VLF4254FF, VLF4254FK, VLF4254KK, VLF4260EE, VLF4260EF, VLF4260EK, VLF4260FF, VLF4260FK, VLF4260KK, VLF4266EE, VLF4266EF, VLF4266EK, VLF4266FF, VLF4266FK, VLF4266KK, VLG3054EE, VLG3054EF, VLG3054EK, VLG3054FF, VLG3054FK, VLG3054KK, VLG3060EE
, VLG3060EF, VLG3060EK, VLG3060FF, VLG3060FK, VLG3060KK, VLG3066EE, VLG3066EF, VLG3066EK, VLG3066FF, VLG3066FK, VLG3066KK, VLG3654EE, VLG3654EF, VLG3654EK, VLG3654FF, VLG3654FK, VLG3654KK, VLG3660EE, VLG3660EF, VLG3660EK, VLG3660FF, VLG3660FK, VLG3660KK, VLG3666EE, VLG3666EF, VLG3666EK, VLG3666FF, VLG3666FK, VLG3666KK, VLG4254EE, VLG4254EF, VLG4254EK, VLG4254FF, VLG4254FK, VLG4254KK, VLG4260EE, VLG4260EF, VLG4260EK, VLG4260FF, VLG4260FK, VLG4260KK, VLG4266EE, VLG4266EF, VLG4266EK, VLG4266FF, VLG4266FK, VLG4266KK
...
Show All