Rubber-Tak Boards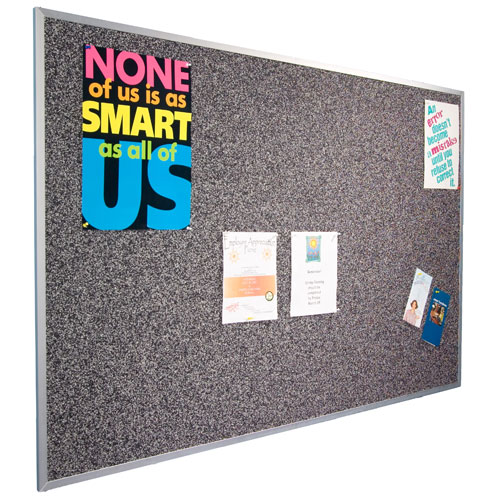 Product Overview
DESCRIPTION

Rubber-Tak Bulletin Boards feature high-density 100% recycled rubber for unmatched durability. This eco-friendly material also absorbs shock and sound, making it an ideal way to keep the peace as you spread your message in classrooms, fitness and play areas, and industrial spaces. Pin holes won't show, so you can post as often as you like. Choose from a variety of sizes to fit almost any available wall space.
FEATURES

Resilient textured surface will not show pin holes
Resists moisture, mold, mildew, bacteria, and chemicals.
Rubber-Tak is also stain-resistant, non-fading, and easy to maintain.
Boards include L-clips for installation.
Rubber-Tak boards come standard with Aluminum Frame, Other frames are available at an additional cost. Please Call for Pricing!