Portable Magnetic Dry Erase Boards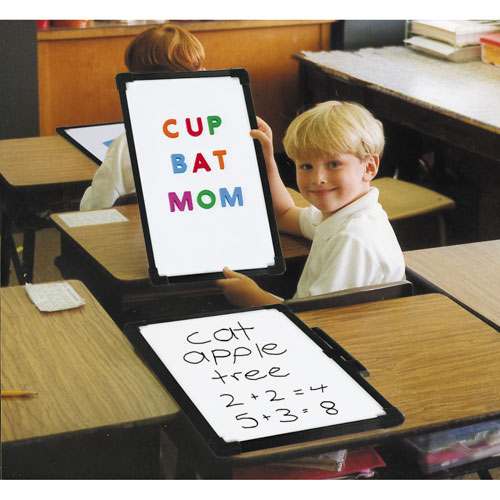 Product Overview
DESCRIPTION

Use in the classroom as a fun, interactive tool for learning. These Magnetic Learning Pads feature:
FEATURES

Extremely lightweight, yet durable enough to handle daily use.
Reusable boards help cut down on paper costs.
Radius corners with a black or white vinyl frame.
Magnetic dry erase surface.
Product Specifications
Brand

United Visual Products, Inc.