Porcelain Steel Magnetic Markerboards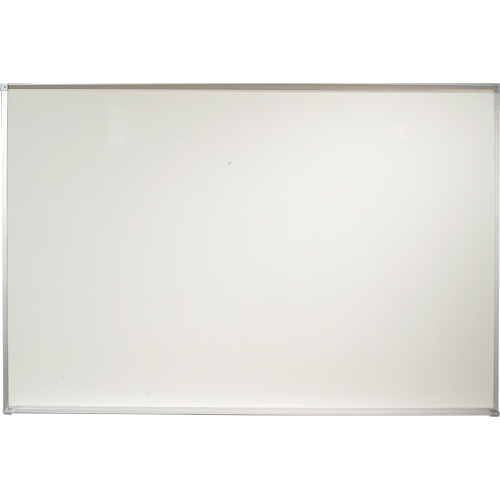 Product Overview
DESCRIPTION

These Magnetic Wall Mounted Markerboards feature a low-gloss magnetic steel surface laminated to a 5/8" thick MDF substrate for extra strength and moisture resistance. The specially-engineered surface provides greater color contrast with dry erase markers for optimal visibility during presentations, as well as superior erasability that minimizes marker ghosting. Pick up a Porcelain Steel Magnetic Markerboard today and make your lessons and presentations look their best.
FEATURES

Aluminum framed units come with a 1" maprail (standard)
The 4'H x 10'W, 4'H x 12'W and 4'H x 16'W sizes are not available in a wood trim.
The reduced surface light distortion enhances visibility to provide optimum eye comfort.
Includes L-clips, rawl plugs, and screws for installation.
Porcelain surface comes with a 50 year manufacturer's warranty.