Melamine Writing Surface White Markerboards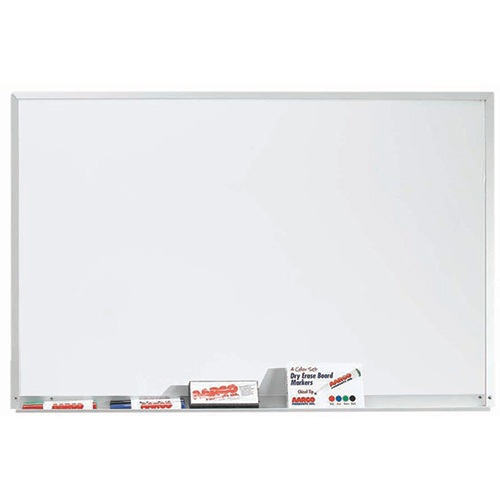 Product Overview
DESCRIPTION

These non-magnetic markerboards feature a melamine surface, which is renowned for its quality, dependability and economical properties.
FEATURES

Has a durable heat-cured surface on tempered hardwood.
Smooth surface permits bold ink marks.
Excellent erasing qualities.
Frames and accessory trays are available in satin anodized aluminum or red oak with a lacquer finish.
Includes factory-mounted hangers.
Additional sizes are available. Please call for details.
Product Specifications
Brand

Aarco Products, Inc.