Forbo Colored Cork Bulletin Boards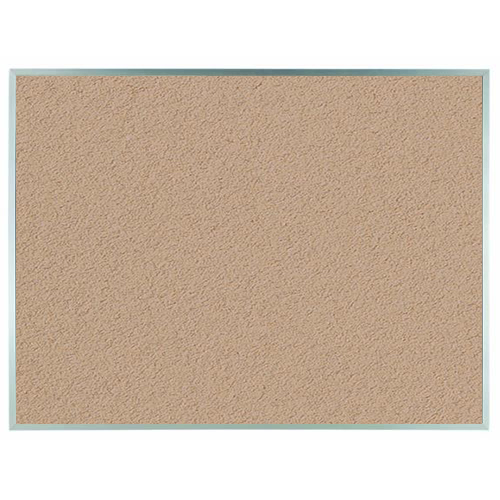 Product Overview
DESCRIPTION

Forbo Colored Cork Bulletin Boards feature a washable, fade-resistant natural cork surface that self-heals under tough conditions to maintain its pristine appearance. They're available in sturdy aluminum and red oak frames to match your indoor decor. Choose from a number of sizes and surface colors for your Forbo Colored Cork Bulletin Boards and make your background as attractive and attention-getting as the messages you post on it.
FEATURES

Forbo Colored cork is a combination of natural cork composition, linseed oil and pigment. When combined under heat and pressure, a homogeneous self-healing product is produced.
All colors are available with your choice of a satin anodized aluminum or a solid red oak frame with a high gloss lacquer finish.
Comes with factory-attached mounting hangers.
Product Specifications
Brand

Aarco Products, Inc.