Farm and Zoo Learning Carpets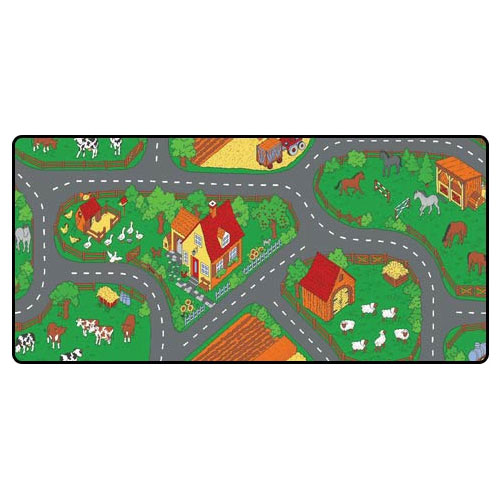 Product Overview
DESCRIPTION

Children will enjoy the experience of life down on the farm or in a zoo with the many barnyard and zoo animals shown on these carpets.
FEATURES

Soil- and stain-resistant.
Washable.
Can be used indoors or outdoors.
Able to withstand rugged wear.
Made of 100% nylon and durable latex gel skid-proof backing.
Highest nonflammability rating in the industry.
Meets all ASTM F963 safety standards.
Manufacturer's unlimited warranty.