Egan™ EganSystem 202 - Upper Track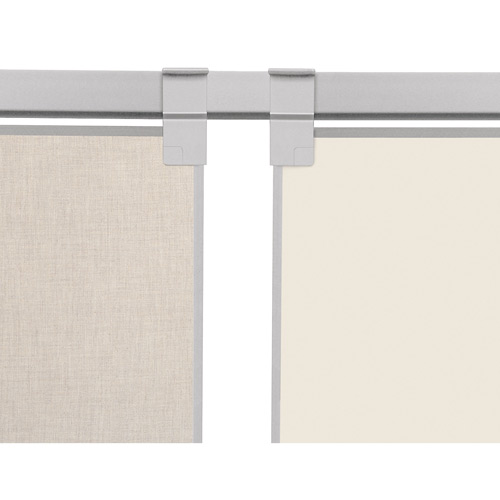 Product Overview
DESCRIPTION

EganSystem offers track components for optimum communication flexibility and simplicity all in one product line. The discrete linear track is wall mounted at 81" high. EganSystem components are then easily suspended from the track. End caps are included. EganSystem Track is designed to work with a wide variety of track mounted products including markerboards, tackboards, projection surfaces, shelving, and cabinets.
FEATURES

Choose a finish: EganMetallic, Charcoal, or Putty.
Select a track option: SystemTrack, GripTrack, TwinTrack, or MultiTrack.
Models EMST96, EMGT96, and EMTT120 are available for Instant Ship.
This item can be customized in many ways beyond the options listed on this page, please call for more information.
ATTENTION: Please note that Egan products may not be returned unless defective.