Acuity Frosted Series Wallmount Whiteboards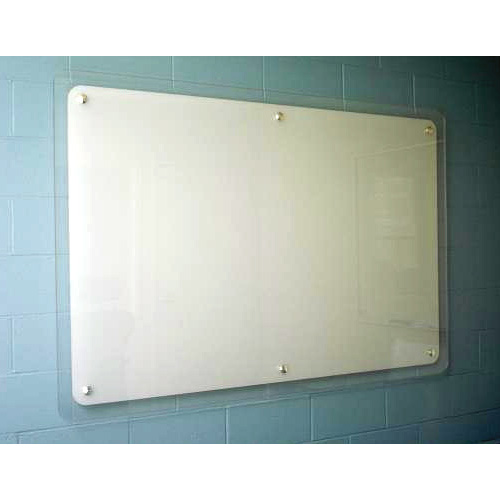 Clearly, you need a durable, contemporary wall writing surface.::The Acuity Series features a high grade acrylic 1/2" thick impact-resistant, clear surface. The excellent optical quality enables users to pinstripe the wall side so clearing your lined board becomes smooth and... Read More
Product Overview
DESCRIPTION

Clearly, you need a durable, contemporary wall writing surface.::The Acuity Series features a high grade acrylic 1/2" thick impact-resistant, clear surface. The excellent optical quality enables users to pinstripe the wall side so clearing your lined board becomes smooth and easy.:: This Glass Whiteboard features:
FEATURES

Features our Level 2, Intense-Use surface suitable for busy boardrooms, training room or lots of brainstorming.
Includes 4 - aluminum stand-outs for stylish, confident mounting (Size of standouts 1 1/4" W x 2" D).
1/2" thick impact-resistant high-grade acrylic
Client supplies appropriate wallmount hardware.
Also includes set of Dry Erase Markers, Brushes and Board Cleaners.
Customer Questions
Got a Question?
Be the first one to ask us a question about this product.