Unit Blocks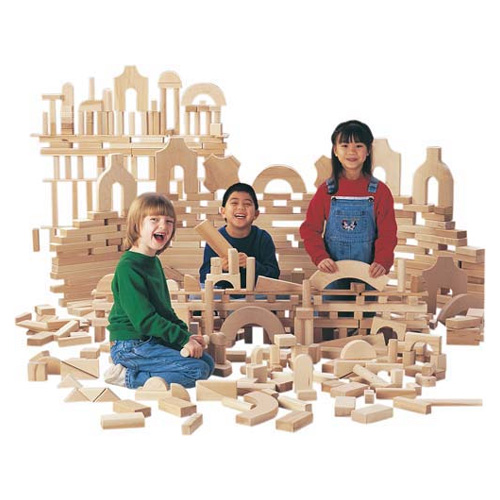 Product Overview
DESCRIPTION

Kids enjoy hours of creative play with these time-honored classroom favorite unit blocks. Crafted from hardwood, which is stronger than oak, each block is finely sanded smooth to insure it will be splinter-free. All edges are beveled and corners are safely rounded. These classically designed blocks are based on the precise unit size of 2-3/4"W x 1-3/8" thick x 5-1/2"L.
FEATURES

Hardwood blocks with beveled edges and rounded corners.
Individual set includes 45 pieces, 14 shapes.
Starter set includes 86 pieces, 14 shapes.
Intermediate set includes 170 pieces, 21 shapes.
Junior set includes 220 pieces, 21 shapes.
Small Classroom set includes 340 pieces, 29 shapes.
We will assemble special sets and bulk quantities of individual shapes, prices quoted on request.