Tote Tray Cabinet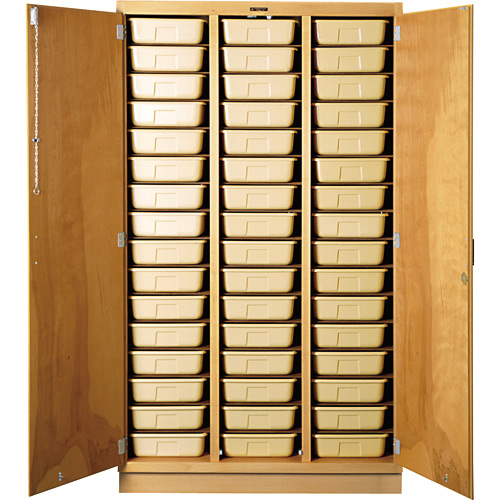 Product Overview
DESCRIPTION

This cabinet will solve storage problems in numerous departments. Made of solid maple framing with birch plywood panels. Doors are made of birch veneered panels. Cabinet comes equipped with individual compartments for high impact plastic tote trays. Cabinet includes 48 trays. Finish consists of sealer and multiple lacquer applications.
FEATURES

Solid maple frame with birch plywood panels.
Storage case holds 48 tote trays (included).
Great for storing student art projects and materials.
Locking hinged maple doors.
Measures 48"W x 22"D x 84"H.
Masterkeyed locks optional.