Sectional Mobile Cubby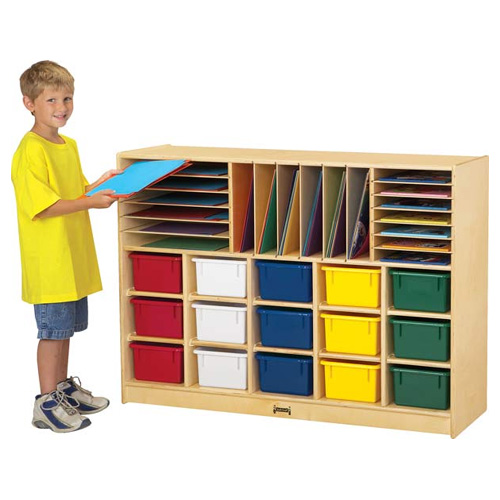 Product Overview
DESCRIPTION

Holds fifteen trays and has sixteen removable, finished partitions. Caster mounted. 48"W x 15"D x 35-1/2"H.
FEATURES

Mobile storage unit has 15 cubbies and 16 removable finished partitions.
Cubbies measure 8-3/4"W x 14"D x 5-1/2"H.
Available with or without cubbie trays.
Standard cubby tray colors are red, blue, yellow, green or orange.
Comes with standard hardboard recessed back.
Custom birch plywood, Write-n-Wipe, black flannel, mirror or chalkboard storage back options are available.
Mobile, caster mounted.
KYDZStrong® construction, KYDZSafe® edges, KYDZTuff® finish.
Lifetime warranty.