Rectangular Shelved Module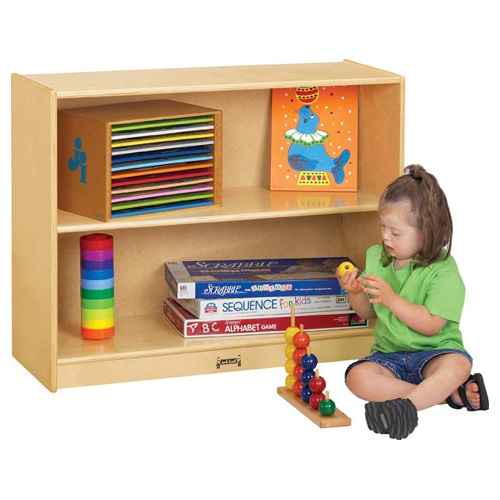 Product Overview
DESCRIPTION

Custom create storage by placing modules back-to-back, or end-to-end. Back options available. Stationary. 36"W x 15"D x 29"H.
FEATURES

Rectangular storage with two shelves for books or toys.
Comes with standard hardboard recessed back.
Custom birch plywood, Write-n-Wipe, black flannel, mirror or chalkboard storage back options are available
KYDZStrong® construction, KYDZSafe® edges, KYDZTuff® finish.
Lifetime warranty.