Quartet® Prestige® Combination Board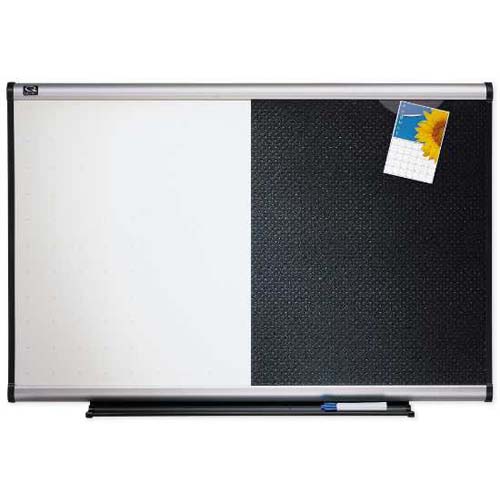 Product Overview
DESCRIPTION

Dual function smooth dry-erase to write-on and tackable surface to post messages.
FEATURES

3' x 2' black embossed foam and Total Erase combination board with aluminum finish frame.
High-density bulletin backing.
Total Erase surface has subtle grid pattern.
Patented inEasy Mountin hanging system and Marker tray.
Includes Quartet dry-erase marker and Quick Clips.
You May Also Like...

Warning: Invalid argument supplied for foreach() in /home/usmarker/public_html/application/templates/product/details.php on line 241