Quartet® Non-Illuminated Enclosed Cork Bulletin Boards with Sliding Doors for Indoor Use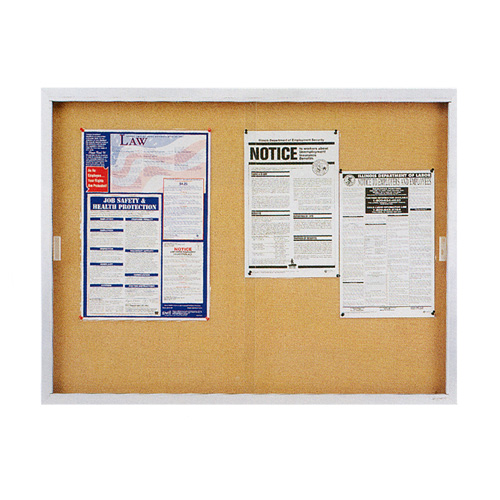 Product Overview
DESCRIPTION

This Enclosed Indoor Cork Bulletin Board features sliding doors for smooth, space-saving access to postings for authorized parties at school and at work. In addition, the doors lock to protect and preserve your messages, and the aluminum frame keeps your board stable and secure. Buy an Enclosed Cork Bulletin Board with Sliding Doors for a compact and attractive communication solution in any indoor environment.
FEATURES

Tempered glass windows with durable showcase lock.
Update information with sliding doors.
Secure postings to self-healing natural cork tacking surface.
Satin finish anodized aluminum frame.