Premiere® Beveled Edge Slides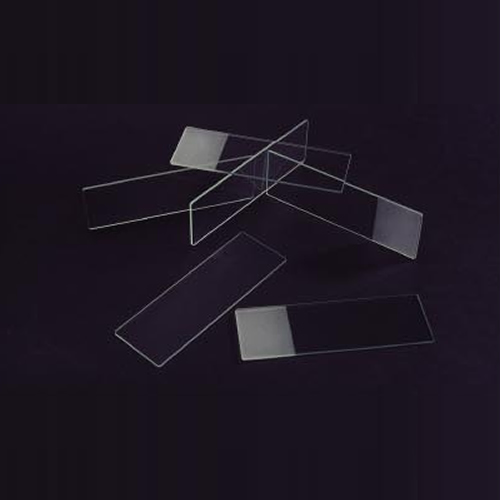 Product Overview
DESCRIPTION

Beveled Edge Slides are made of corrosion resistant water white glass and have clipped corners (1mm). They are pre-cleaned and suitable for most medical or research laboratory tests.
FEATURES

Models available in plain, single frosted (one end, one side), or double frosted (one end, both sides).
Beveled edge slides have clipped corners (1 mm).
75 x 25 mm (3" x 1") x 1 mm thick.
Sold in boxes of 144 slides.
Made in accordance with international standard ISO 8037/1 and to the IVD (In Vitro Diagnostics) Medical Devices Directive 98/79/EC.
Product Specifications
Brand

CA Scientific Co., Inc.