Portable Hand-Held Scales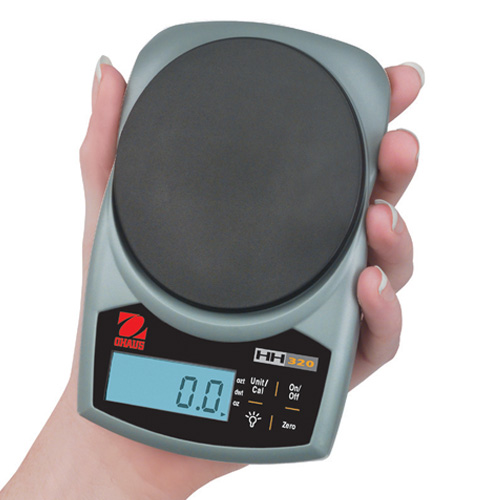 Product Overview
DESCRIPTION

These pocket size electronic balances are perfect for teacher preparation, field use, and workshops. Accuracy that's convenient to take anywhere!
FEATURES

Rugged plastic construction includes protective snap-on cover.
Generous 3.3" x 3" oval weighing surface.
Runs on two AAA batteries (included).
Energy-saving auto shut-off feature.
Low battery, overload and underload indicators.
HH120 and HH320 models include backlit display.
Available in 120 g or 320 g capacity, with 0.1 g readability.