Pan Extenders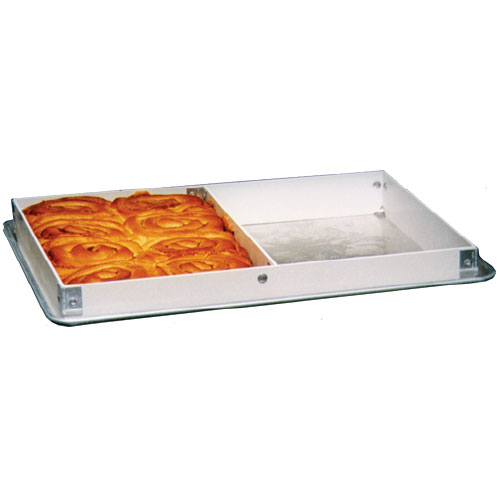 Product Overview
DESCRIPTION

Bakers have been using Pan Extenders for over forty years! Pan Extenders are designed to provide straight sides and insulate the edge of your product. They prevent over-baking, eliminate trimming losses, and produce even height, color and texture over the entire surface of the product. Using pan extenders makes every piece look like a center cut.
FEATURES

Knifecut edges make icing difficult because they crumble easily. The smooth edges left by Divided Pan Extenders give your product a neat look, making icing easier and your product more appealing.
Pan Extenders can be made to fit any size pan.
Available without dividers in Full, Half Size, or Quarter Size.
Divided Pan Extenders available divided Lengthwise, Widthwise, Length and Width, 2 Length Dividers, 2 Width Dividers, and as 6, 12 or 24 Cell Dividers.