Model 102 Insulated Food Container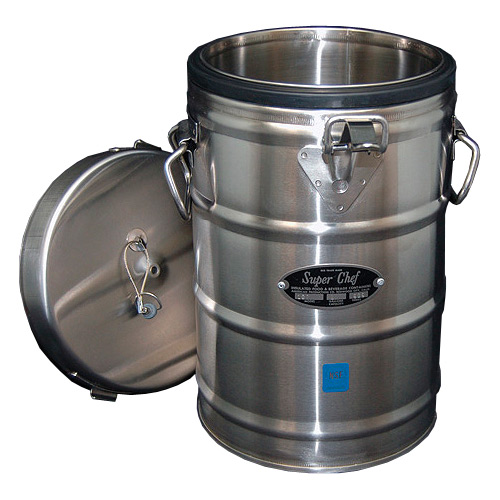 Product Overview
DESCRIPTION

The Model 102 Insulated Food Container holds up to 2 gallons of soup, meat, vegetables and pretty much anything else you can eat. The sturdy stainless cylinder is easy to clean, keeps its culinary contents at their ideal temperature, and holds twice as much food as the Model 100 Insulated Food Container. Pick up a Model 102 Insulated Food Container today and make your next meal truly memorable.
FEATURES

Capacity: 2 gallons
Height: 14.0"
Base Diameter: 8.5"
Opening Diameter: 7.5"
Net Weight: 11 lbs.
Product Specifications
Brand

American Production Company, Inc.