Mobile Fold-n-Lock Storage Unit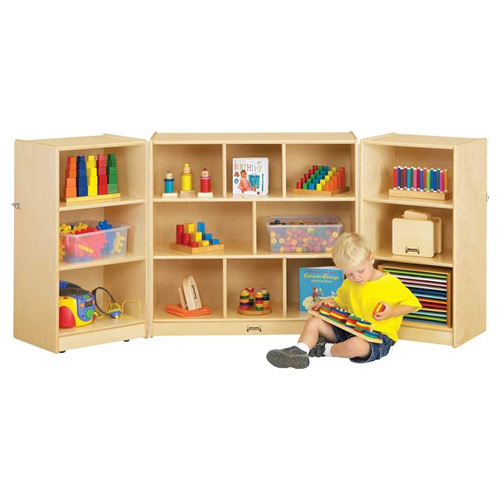 Product Overview
DESCRIPTION

Designed for multiple use rooms where secured storage is needed. Caster mounted.
FEATURES

Wing shelves fold closed on KYDZHinges®.
Storage unit closes securely with locking hasp.
Comes with standard hardboard recessed back.
Custom birch plywood, Write-n-Wipe, black flannel, mirror or chalkboard storage back options are available.
Mobile, caster mounted.
KYDZStrong® construction, KYDZSafe® edges, KYDZTuff® finish.
Lifetime warranty.