MasterFile 2 Filing System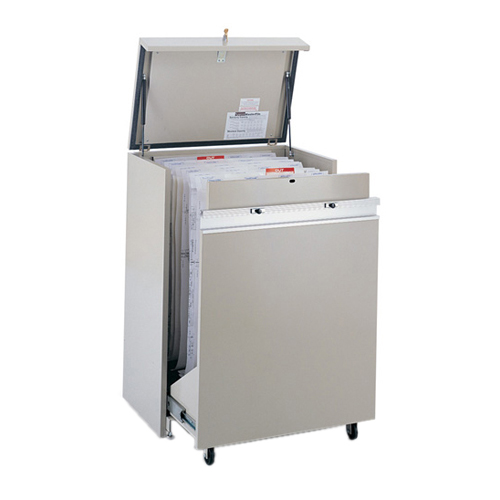 Product Overview
DESCRIPTION

MasterFile 2 is the high-density filing system that allows quick and easy document storage and retrieval.
FEATURES

Individual documents are attached to self-adhesive, pre-punched carrier strips which are hung vertically from a set of pins and posts inside the unit.
Carrier strips allow documents to hang straight, eliminating fingerprint smudges and dog-eared corners.
Stored at a comfortable height for easy access, document retrieval is a simple process that requires no stooping or bending.
Holds up to 1600 3-mil original documents.
Insulated double wall steel construction provides excellent document protection.