Glass Low Wall Beakers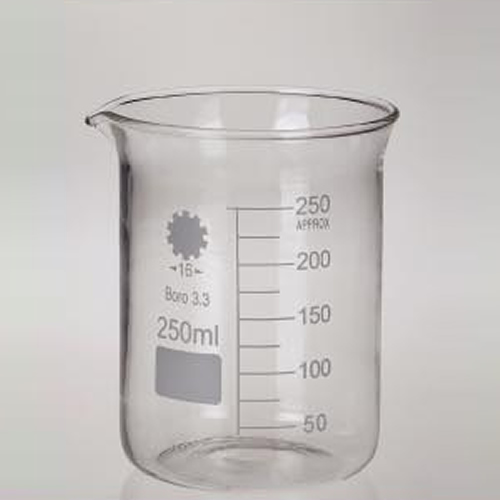 Product Overview
DESCRIPTION

Low Wall Beakers are made of heat resistant borosilicate glass and are heat-resistant up to 680°C. They feature graduation marks and a spout.
FEATURES

Beaker with graduation marks and spout for pouring.
Heat resistant borosilicate glass withstands up to 680??C.
GL-R100: 100ml; 51mm opening diameter; 70mm height; 192/case
GL-R250: 250ml; 70mm opening diameter; 95mm height; 144/case
GL-R400: 400ml; 80mm opening diameter; 110mm height; 72/case
GL-R600: 600ml; 90mm opening diameter; 125mm height; 48/case
GL-R1000: 1000ml; 106mm opening diameter; 145mm height; 24/case
Product Specifications
Brand

CA Scientific Co., Inc.