Glass Graham Condensers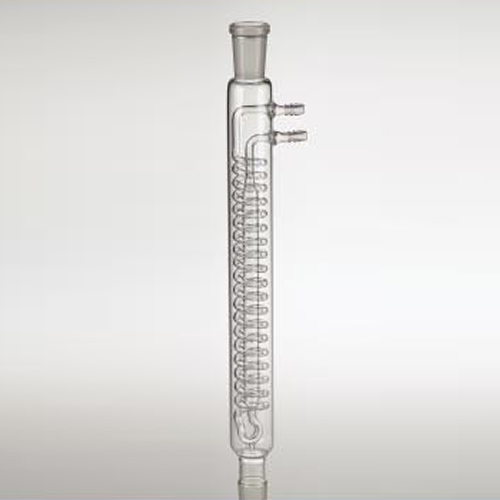 Product Overview
DESCRIPTION

Graham Condensers are for use in vacuum distillation, and have both inner and outer joints. The jacket is sealed to an inner tube, and the condenser features a drip tip at the end. Hose connections have a 10mm opening diameter, and the top has an opening diameter of 29mm. Because it's made of high quality borosilicate glass, the Graham Condenser can withstand temperatures of up to 600°C.
FEATURES

Condenser with inner and outer joints for use in vacuum distillation.
Jacket sealed to inner tube, drip tip at end.
Hose connections are 10 mm outside diameter.
Top opening diameter is 29 mm.
High quality borosilicate glass can withstand up to 600??C.
Available in 200mm or 400mm sizes.
Packaged 48/case.
Product Specifications
Brand

CA Scientific Co., Inc.