Glass Distilling Apparatus with Graham Condenser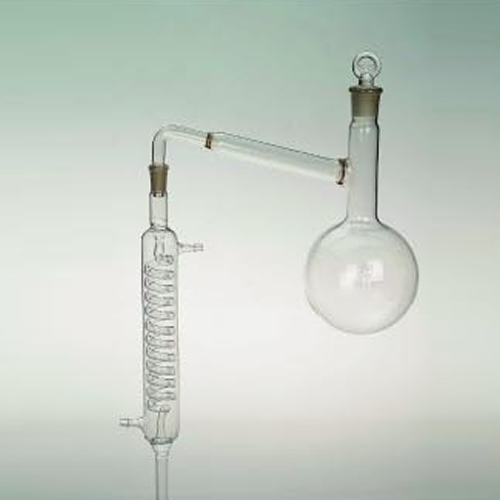 Product Overview
DESCRIPTION

The Distilling Apparatus with Graham Condenser is made of high quality borosilicate glass and can withstand up to 600°C. This instrument is suited for pure water distillation and other kinds of distillation in the laboratory.
FEATURES

High quality borosilicate glass can withstand up to 600??C.
Used for pure water or other types of laboratory distillation.
Flask capacity: 1000 ml, 200 mm condenser.
8 pieces/case.
Product Specifications
Brand

CA Scientific Co., Inc.