Focal™ Mobis® II Seat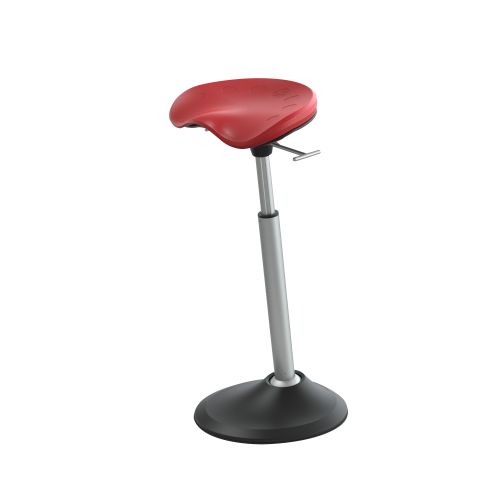 Product Overview
DESCRIPTION

The Mobis II may look similar to your neighborhood bar stool, but this seat has quite a few tricks up it's sleeve. It is built to move with you, so as you lean to the left and right, you will feel the seat move too. Features a height-adjustment lever under the seat. Whenever you feel the need to change positions, you can use the lever to make micro-adjustments.
FEATURES

Tri-Flex Seat Cushion has built-in sitz bone contures and a waterfall edge for plush support and may help reduce pressure points
Pivoting seat leg inspires dynamic movement to keep users active throughout the workday
Supports leaning posture - encourages a hip-to-torso range of 130 to 135 degrees which provides less pressure on your spine and connecting muscles when compared to standing
Easy-adjust piston-release handles raise and lower the seat
Seat pan is positioned forward to help promote an open hip angle that may help engage the core muscles
Works with any standing desk/table and is rated up to 300 lbs.