Egan VersaPro® Wallcovering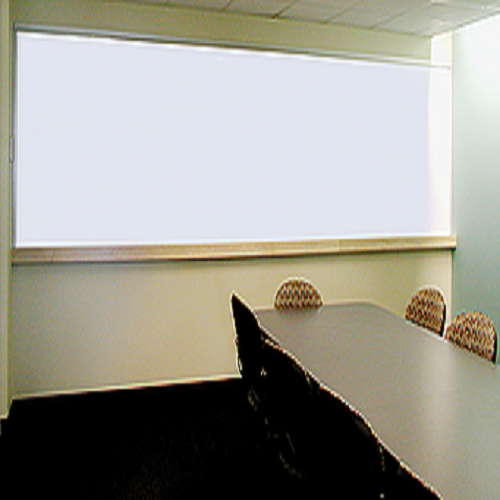 Egan VersaPRO high performance EVS dry-erase surface is designed for quick and easy installation by qualified installers. This wall-to-wall installation of VersaPRO can be framed with a custom trim and reference shelf. It is offered in rolls or sheets in high tack adhesive or... Read More
Product Overview
DESCRIPTION

Egan VersaPRO high performance EVS dry-erase surface is designed for quick and easy installation by qualified installers. This wall-to-wall installation of VersaPRO can be framed with a custom trim and reference shelf. It is offered in rolls or sheets in high tack adhesive or Customer's Own Glue prepared.
Pressure Sensitive Adhesive (PSA) installation is very quick and permits instant use of the product. PSA installations should be limited to 20 feet length and will not be cut on site or seamed. High tack adhesive (H) is suitable for painted or primed dry-wall applications.
Customer's Own Glue (COG) installation is able to meet high expectation fit and finish when installed by a professional. This solution is recommended where the installation may be cut on site and seamed for a wall to wall-floor to ceiling installation.

Specifying VersaPRO:

VersaPRO-H
Pressure sensitive adhesive installation, offered in pre-cut sheets or custom lengths. Max size 54" X 400 feet. This option is great for simple single piece installation.

VersaPRO-G
Professional wall covering adhesive installation, offered in pre-cut sheets or custom lengths. Max size 54" X 400 feet VersaPRO-G is the choice where high expectation fit and finish is required in a floor to ceiling/wall to wall installation. VersaPRO-G recommended glues are Roman 88 Clear, or Roman 732 Clay.
FEATURES

Two product lines available: VersaPRO-H and VersaPRO-G
Great projection screen and guaranteed-to-clean markerboard combination
EganINK compatible to make your unique project even more meaningful
VersaPRO requires professional installation
The installer is an independent contractor that you can engage directly for your project and they will warrant your installation directly
Customer Questions
Got a Question?
Be the first one to ask us a question about this product.
Customer Reviews
Do You Own This Product?
Be the first one to leave a review and let our customers know about your experiences with this product.