Egan™ V-Series Projection Mobile Boards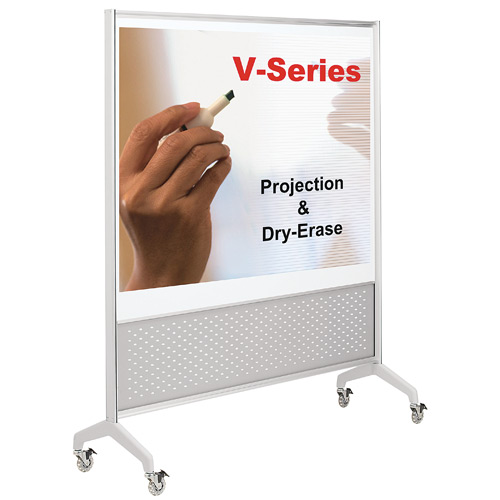 Product Overview
DESCRIPTION

Features EVS Projection dry-erase surface on both sides. V-Series Projection Mobile is offered with four locking casters and features split height. The lower panel is punched metal providing a contemporary design and utmost stability for Mobile Presentations. The lower panel is a convenient 30" from the floor for placement adjacent to desks. EVS Projection provides a full 160° comfortable viewing angle, without hot spots or glare and without dimming the lights. EVS is guaranteed-to-clean. For best, dust-free results, use quality dry-erase markers, and clean with an EganCloth.
FEATURES

This item can be Customized in many ways beyond the options listed on this page, please call for more information.
ATTENTION: Please note that Egan products may not be returned unless defective.