EDU-Junior™ Ductless Demonstration Fume Hood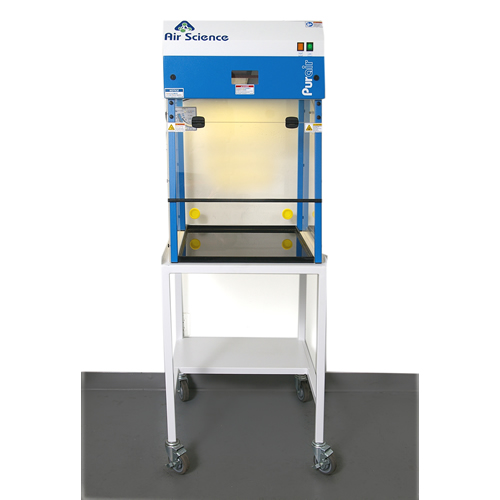 Product Overview
DESCRIPTION

The EDU™ Series Ductless Demonstration Fume Hoods are designed for individual and group applications where clear front, side and rear walls permit 360° visibility. The high efficiency carbon filtration system protects both the user and the classroom environment from hazardous vapors generated on and above the work surface. The EDU™ series units are mounted on heavy-duty transfer carts and are sized to fit through standard doorways for easy transportation from lab to lab.
FEATURES

Offers 360° visibility for full participation.
Improved filter clamping prevents bypass leakage.
Low airflow alarm warns of unsafe conditions.
Compliant with ANSI, OSHA, AFNOR and BSI safety standards.