Dry Erase Insert Panels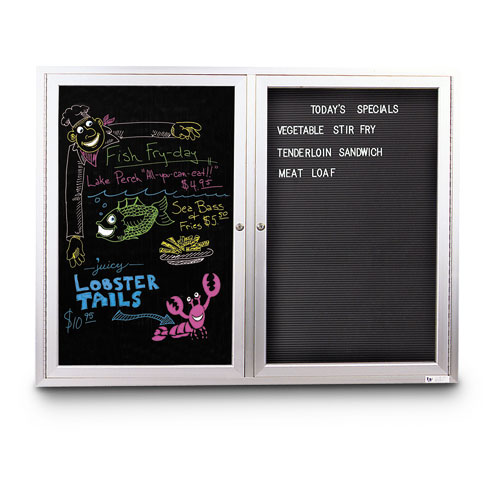 Product Overview
DESCRIPTION

Create more versatile Enclosed Boards with these dry erase insert panels.
FEATURES

PRICES ARE PER PANEL. YOU MUST PURCHASE 3 PANELS FOR A 3 DOOR UNIT.
Panels insert easily into an existing Enclosed Bulletin Boards or letterboard.
Durable, unframed melamine dry erase panels.
Choose either white or black dry erase panels.
Actual size of board panels are (-)3" for Width and (-)2" for Height (e.g., 18"W x 24"H actual dimensions are 15"W x 22"H). This applies to all panel inserts on this page.
Product Specifications
Brand

United Visual Products, Inc.