Cubby Tower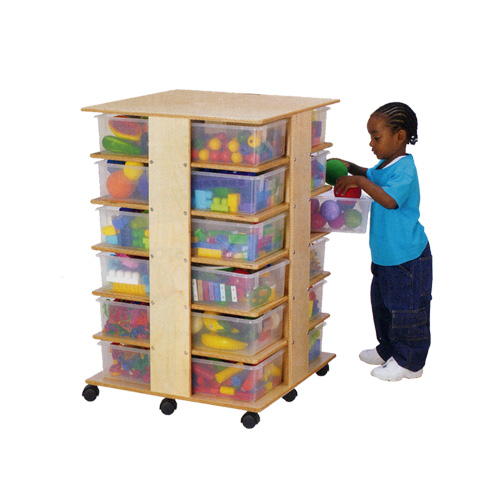 Product Overview
DESCRIPTION

A closet on wheels! Store 24 or 32 tubs in these four sectioned towers. Caster mounted. 27"W x 27"D.
FEATURES

Four sections with six cubbies each, available with or without tubs.
Standard tub colors are red, blue, yellow, green or orange.
Mounted on casters for mobility.
KYDZStrong construction, KYDZSafe edges, KYDZTuff finish.
Lifetime warranty.