CombBind® C800pro Binding System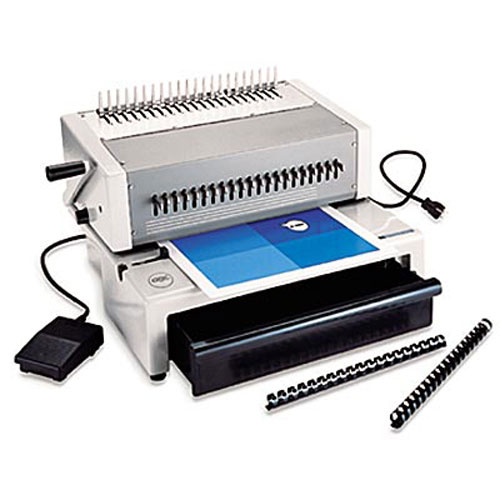 Product Overview
DESCRIPTION

CombBind lets pages lie flat for convenient note taking and photocopying.
FEATURES

Foot pedal for electric punch operation.
Adjustable pins punch up to 12" wide or 21 holes for odd-sized documents.
Adjustable punch depth.
Punches up to 25 sheets.
Binds up to 425 sheets.
Extra large drawer for paper clips.