Bench Locker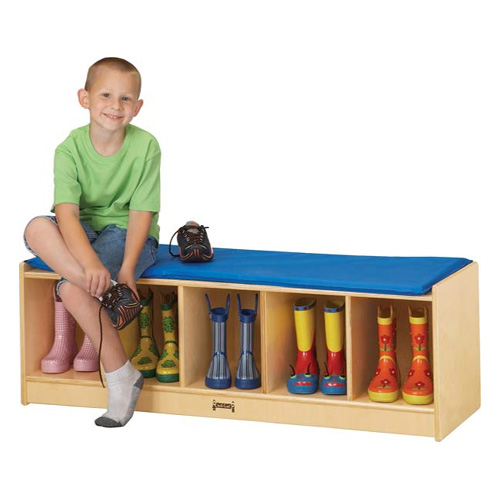 Product Overview
DESCRIPTION

Five handy lockers topped with a bench. Blue vinyl cushion included. Each locker is 8-3/4"W x 14-1/2"D x 10-1/2"H. Stationary. 48"W x 15"D x 16"H.
FEATURES

Five handy footlockers topped with a blue vinyl cushion.
Use in the classroom or with wall mounted lockers.
KYDZStrong construction, KYDZSafe edges, KYDZTuff finish.
Lifetime warranty.