Bellman's Handtrucks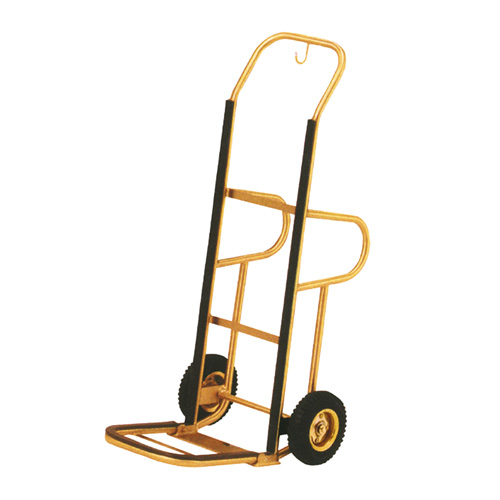 Product Overview
DESCRIPTION

These Handtrucks provide fast, stable and easy-to-move transportation in your fast-paced hotel lobby or moving area. Handtrucks have a brass frame, come in two sizes, and offer a carpeted bed for smoother transport of luggage and cargo.
FEATURES

1" tube and two 8" pneumatic wheels
Handtrucks available in different sizes, beds, and frames
Model HT-1B shown
Product Specifications
Brand

Aarco Products, Inc.