At-Your-Disposal™ Waste Receptacle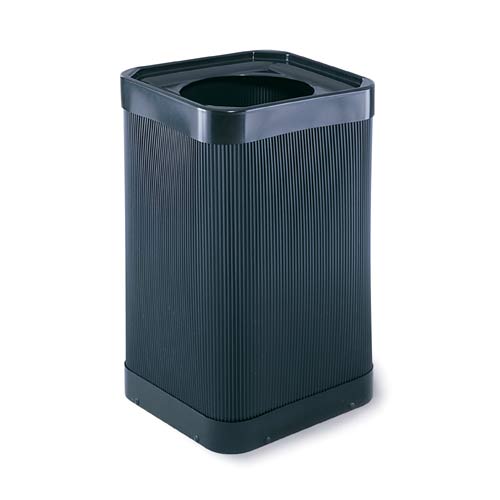 Product Overview
DESCRIPTION

This receptacle is made of impact- and moisture-resistant high-density polyethylene (75% recycled material and is 100% recyclable) and has built-in UV inhibitors.
FEATURES

Features include 12" waste opening and four handles that remain unhidden until needed.
The top contains grippers to keep the liner in place and hide the excess bag.
Security connectors allow the lid to be attached to the base. Connectors also allow multiple units to be attached to an anchoring point for units to be ganged.