Acuity Series Wallmount Whiteboards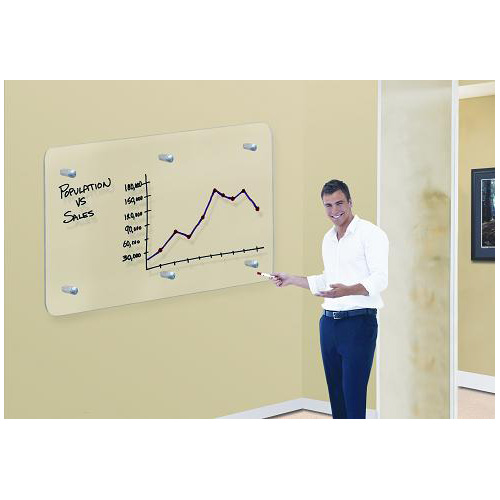 Product Overview
DESCRIPTION

The Acuity Series features a high grade acrylic 1/2" thick. Surface is standard "glass-clear". Each board is radius routered, drilled for attachment. Includes aluminum stand-outs (1 1/4" W x 2" D) for stylish, confident mounting. Client supplies appropriate wallmount hardware.::This Glass Whiteboard features:
FEATURES

Level 2, Intense-Use surface suitable for busy boardrooms, training room or lots of brainstorming.
1/2" thick impact-resistant high-grade acrylic
Custom Sizes available.