72"H Bellman's Luggage Cart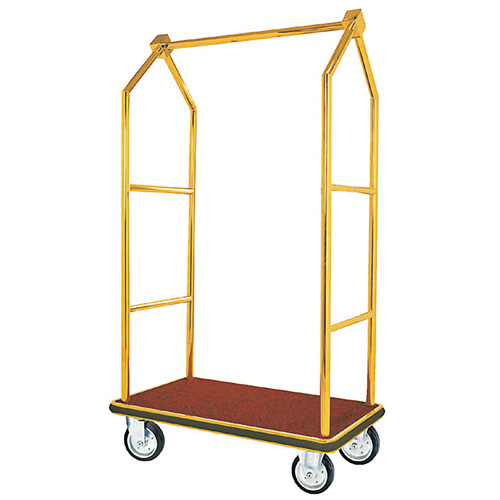 Product Overview
DESCRIPTION

These Luggage Carts provide fast, stable and easy-to-move transportation in your fast-paced hotel lobby or moving area. Luggage Carts come in seven variations based on size, frame, and available carpeted bed.
FEATURES

Luggage Carts available in different sizes, beds, and frames.
Model LC-2B Shown.
Product Specifications
Brand

Aarco Products, Inc.