50 Capacity Slide Box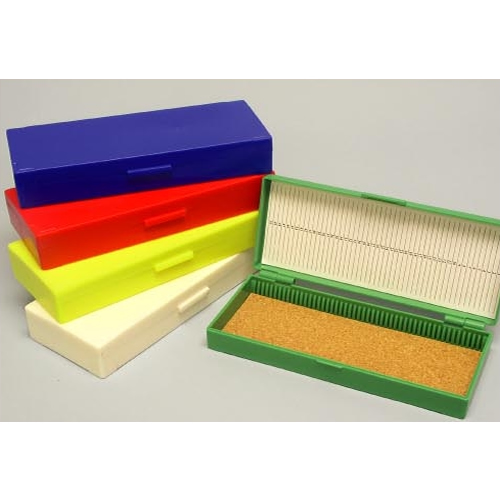 Product Overview
DESCRIPTION

This hinged ABS plastic box with an index paper in the lid and embossed numerals on its cork-lined bottom holds up to 50 individual slides.
FEATURES

Hinged ABS plastic box with cork bottom holds up to 50 slides.
Index paper in lid matches embossed numbers in box.
Available in white, blue, green, red, or yellow.
Product Specifications
Brand

CA Scientific Co., Inc.